We are the official Birò rental
Exclusive and unique car rental company for Estrima Birò electric cars in Milan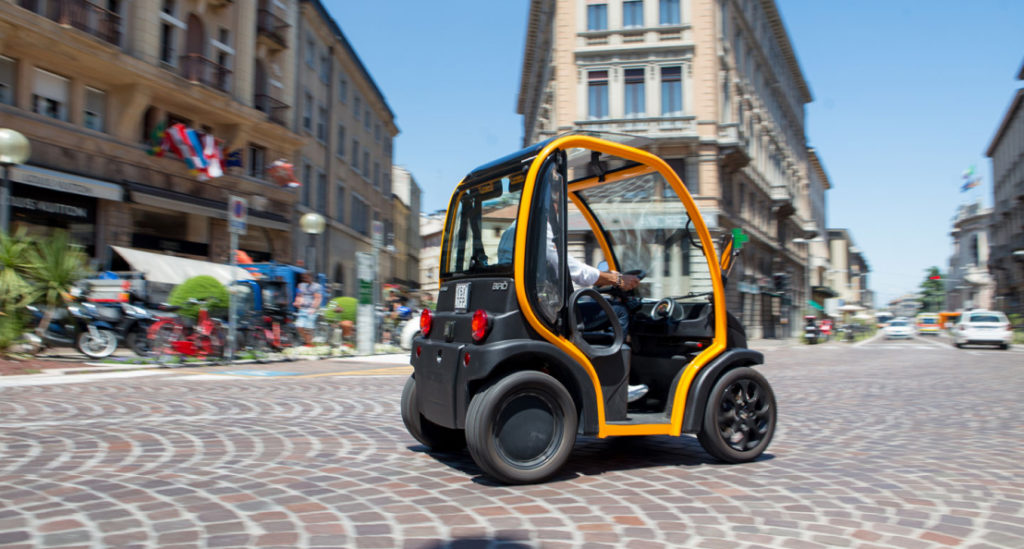 A little about us
In an increasingly technological world, you can easily go with a Smartphone wherever you want. Precisely for this reason, in a post-Expo Milan, we thought ... what do the people who want to "live" this city need today?

A vehicle to move around, which does not create problems, is not subject to prohibitions and, if possible, both "cool" and "green". Move in a totally clean, silent way, with the possibility to park really anywhere, as they would with a moped, and with the comfort of a car.

We want to discover a new way to fully enjoy the historic center, stop and move anywhere, both near the tourist sites and in the most exclusive shopping streets. By day and in the evening, without problems in complete freedom.

Our Birò is a MADE IN ITALY brand that has always been synonymous with excellence. Produced in Portogruaro (VE), the company Estrima immediately gave us great technical satisfaction and product safety. Our client will enter a new "world", like all those who have tried Birò, and our service.

We are ready to grow by adapting to the demands that will come from the market, widening our offer, dedicating ourselves to the customer in the first place, giving an accurate and punctual service.
Started at the beginning of 2017, Birorent was born from the desire to bring a whole new way of moving to Milan.
By living the city and seeing it transform, a good observer captures what was not there, what is coming and what people would like to improve their quality of life.

It all started with the "discovery" that in Veneto there was a company with an idea, at the time considered absurd, and that precisely for his courage and determination had to be followed. Thus comes the certainty that, in a very close tomorrow, being able to have Birò with the convenience of a rental, could be appreciated.

Our mission is to provide an extraordinary and unique product with extended accessibility. With comfort and service, which can give something even more than owning a unique car, like Birò.
Curious about how Birò Rent works?
Discover all the details of our service!