Rent Birò.
Live the City.
We are the first and only official rental company for electric car Estrima. Explore the city in a unique way!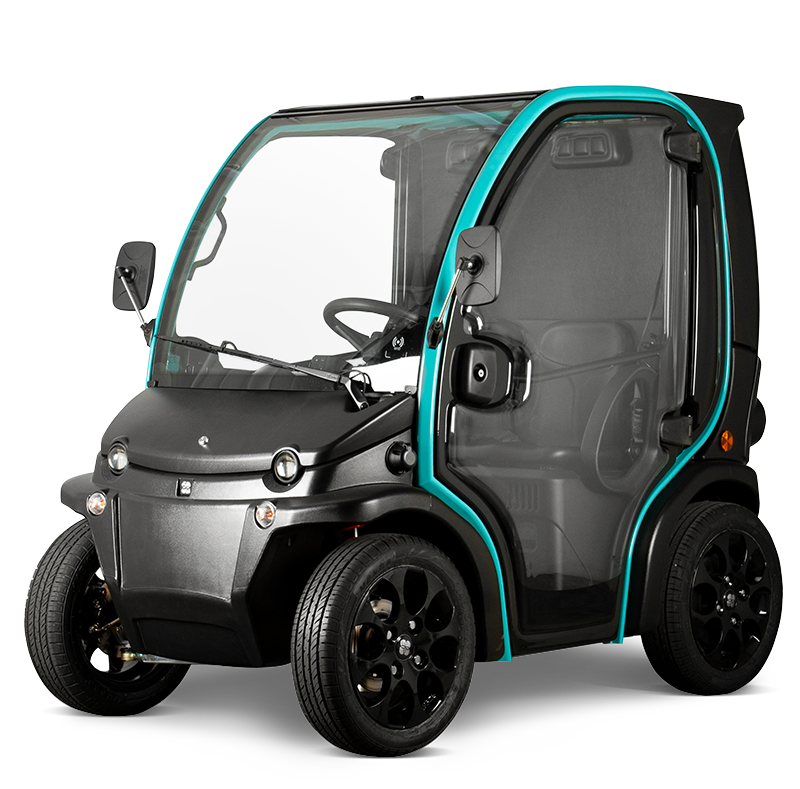 The 100% electric personal commuter
Birò is the first no-frills personal commuter that makes practicality its focal point, with its very small size (103 cm x 175 cm of road imprint) it gives the driver an unparalleled freedom.
Freedom to circulate in city centers that are increasingly closed and shrinking for those who still drive motor vehicles, will be able to park in scooter seats, in parking spaces and in all those spaces that the city offers but that can only be occupied by scooters because of their size, freedom to arrive directly at your destination stopping directly in front of the shop window of your favorite store, freedom to move quickly in traffic all year round with sun, rain or snow.
Our cities are increasingly suited to our ridiculously large cars, with Birò we want to give back the city to its citizens, making their journeys simpler and more efficient and by reducing the size of mobility, a perfect combination where functionality becomes style.
Up to 100km of autonomy, 100% electric, two side-by-side seats and for the Big and Box versions up to 300L of space for your work, your family, your shopping and whatever you need to carry.
Save time,
park where you want.
Park with ease. Birò is so compact that you can park even in small spaces with a scooter size.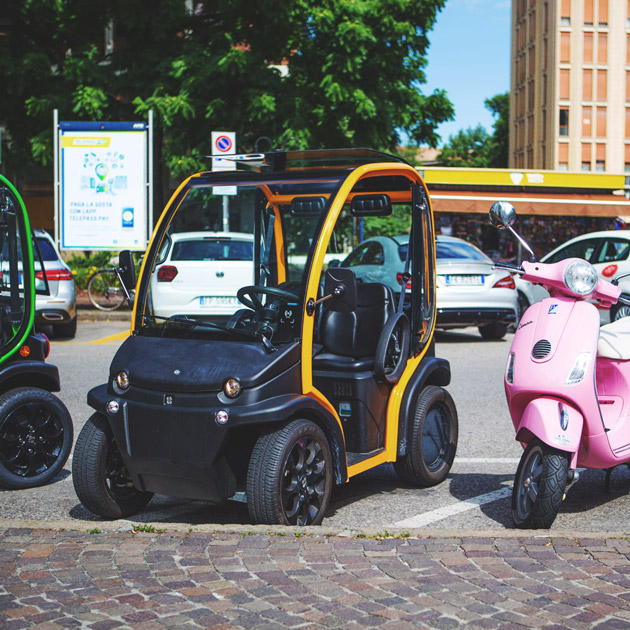 Get access
to any area of the city.
Stop worrying about limited traffic areas, traffic and the historic center! With Birò you will be free to tour the city.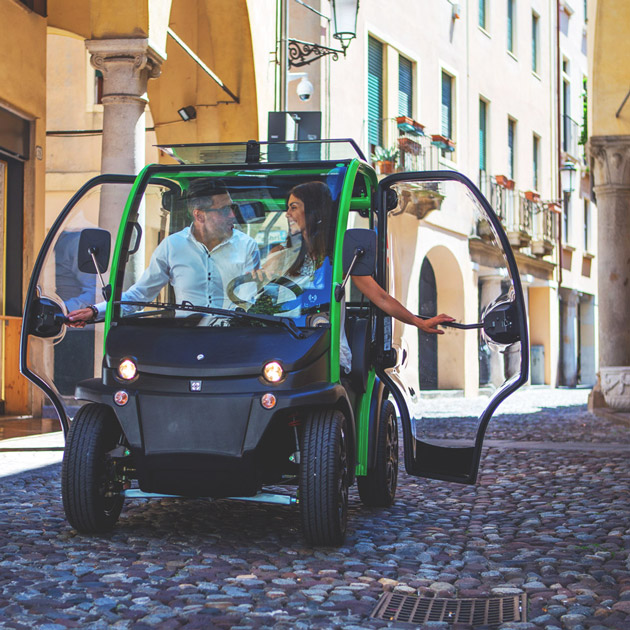 Simple, comfortable
and easy to drive.
You will be amazed by how easy, simple and convenient it is to drive a Birò electric car and its great electric range.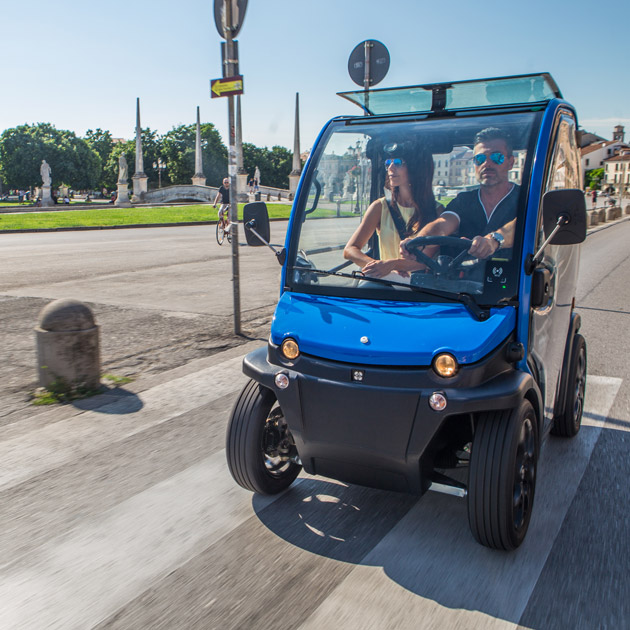 Online Booking
Check if we ahave available Birò in our booking page.
Car delivery in the city center.
You can request to deliver you the car wherever you want in the city center.
Pay by credit card
Pay on delivery with your credit card thanks to our mobile POS.
Always perfect cars
Save time, stress by combining work and leisure. Many advantages in a small, practical and intelligent personal commuter.
We will deliver you a perfectly clean and fully-charged car. We want you to have a perfect experience!
First rate assistance and ready to help you at any time.
Rent on the go!
Rent a Birò electric car in any moment with our online system. Pay on delivery of the vehicle also by credit card.
Visit our booking page and fill all the informations. It is really simple, safe and once completed we will contact you personally.
For rentals longer than a month, contact us directly. We will create a personalized solution and offer for you.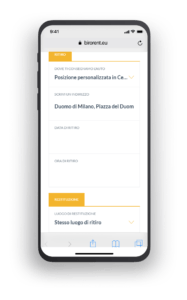 Rent Online
a Birò!
Enter dates and times to find out if there are Birò available. In the city center we deliver your car wherever you want, tell us the exact address during the booking process!
Need more infos?
Send us a message, we will reply as soon as possible.